Utah State University - MS, Civil & Environmental Engineering, Fluid Mechanics & Hydraulics
Utah State University - BS, Civil & Environmental Engineering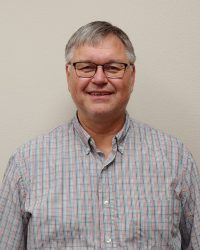 Paul is a native of Bonneville County, where he grew up on a dairy farm. He has steadily taken on more responsibility throughout his career beginning as a field engineer, then progressing onto project engineer, project manager, principal and managing principal. He has demonstrated ability in civil, potable water, structural, wastewater, stormwater and transportation projects. Paul provides turn-key solutions through studies, funding, design and construction support. Paul has sucessfully managed projects for public and private not-for-profit entities using common state and federal grant and loan programs. Paul is a respected water oriented technical and managerial leader with his clients, funding administrators, funding agencies and DEQ.
*Registered Professional Engineer in Idaho and Utah
*National Society of Professional Engineers
*Idaho Society of Professional Engineers
*Idaho Certified Water Right Examiner
Ryan Christensen, PhD, PE

Utah State University - Doctor of Philosophy, Civil & Environmental Engineering
Utah State University - MS/BS, Civil & Environmental Engineering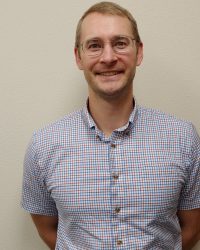 Ryan is a native of Eastern Idaho. He joined S&A in 2018 and became an owner in 2020. While  completing his formal education, Ryan focused his studies on fluid mechanics and water resources engineering. Ryan has extensive experience in water distribution planning and modeling. He has completed modeling and planning work for dozens of utilities serving populations ranging from several hundred to more than 100,000. Energy efficiency modeling is a particular area of expertise where Ryan has used his understanding of fluid mechanics and hydraulic modeling to optimize a variety of water pumping, pressure reducing, and storage systems. Ryan also has wide-ranging experience in open channel flow metering, well drilling, stormwater drainage/site planning, and pump station design. In completing these projects, he has used a variety of CAD, GIS, and modeling software. Ryan enjoys finding innovative solutions to complex issues. He is an expert at balancing cost, performance, and stakeholder needs to achieve the best possible outcomes. 
*Registered Professional Engineer in Idaho and Utah
*American Water Works Association